-- THE UPDATED 8-DAY DATA DETOX KIT IS NOW ONLINE! --
Do you feel like your digital self is slipping out of control? Have you let yourself install too many apps, clicked "I agree" a few too many times, lost track of how many accounts you've created? Perhaps you feel you're not as in control of your digital life as you'd like to be.
Don't despair! This data detox is designed just for you. By the end of the 8-day program, you'll be well on your way to a healthier and more in-control digital self. Get started today!
---
NEW PRINT VERSION: If you're in London between 25 Oct to 12 Nov 2017, you can pick up an updated data detox kit from Tactical Tech and Mozilla's "Glass Room": a pop-up tech store with a twist.
---
The Data Detox Kit was initially produced for the Glass Room New York, presented by Mozilla and Tactical Technology Collective in 2016. An updated 2017 version is available in print from the Glass Room London, and can now also be done online.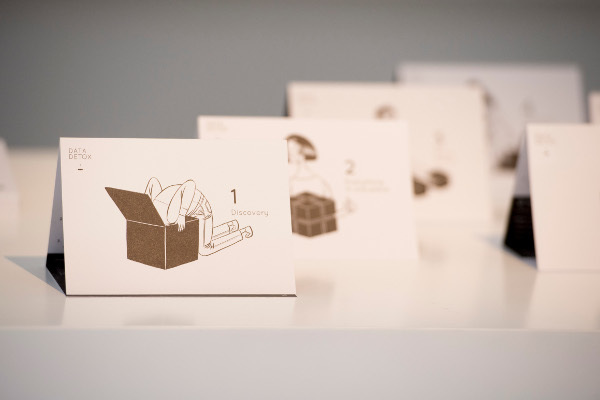 Read next