Downloading all of your Google data
There may come a time when you want to have a record of all of your Google data, perhaps before you delete a compromised Google Gmail, Picasa, Google+, Google Docs or Buzz account. A quick way to do this is to use 'Takeaway', a free web application provided by Google, specifically to let you access all of your data stored within Google products, and to download all of it at once.
Access your data
1. To start downloading your data, go to Takeaway and log in with your Google account's username and password.
After you have logged in to Takeaway, you will see a list of Google products you probably have used before. Now in this page, you will have two options to download your data:
To download data from specific Google product, click on 'Choose Services'; OR
To download all data from all Google products, click on 'Create Archive':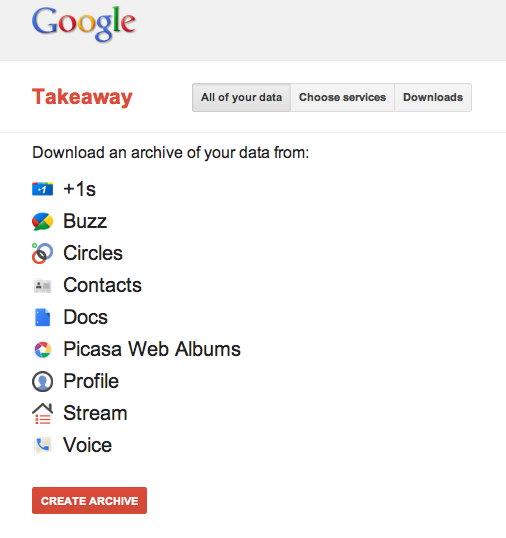 2. To download data from a specific Google product, simply click on the link 'Choose Services' and you will be given a list of specific products. Then click on any one or more product, such as your Google Docs files, all the posts from your Google + 1′s and your Google Profile account data, then click 'Create Archive' to download the data:

Once you have clicked on 'Create Archive', TakeAway will start downloading all of the Google data you selected into an archive file:

Your downloaded data is organized in one root folder in a zipped format. To open your data and files, simply unzip the folder. If you download data from more than one Google product, you will see a number of sub-folders, and these sub-folders contain your files as kept by Google.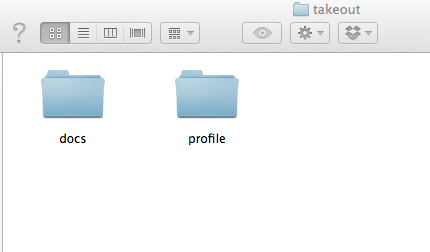 Once you have a backup of all your valuable personal information, if needed, you may decide to delete your Google account. You can do this by going to the 'Deleting or Restoring a Google account' page. Here you will find instructions on how to delete your account and all the products associated with it. If you change your mind, you have a small window of opportunity to restore your account, but after a few hours, this will not be possible: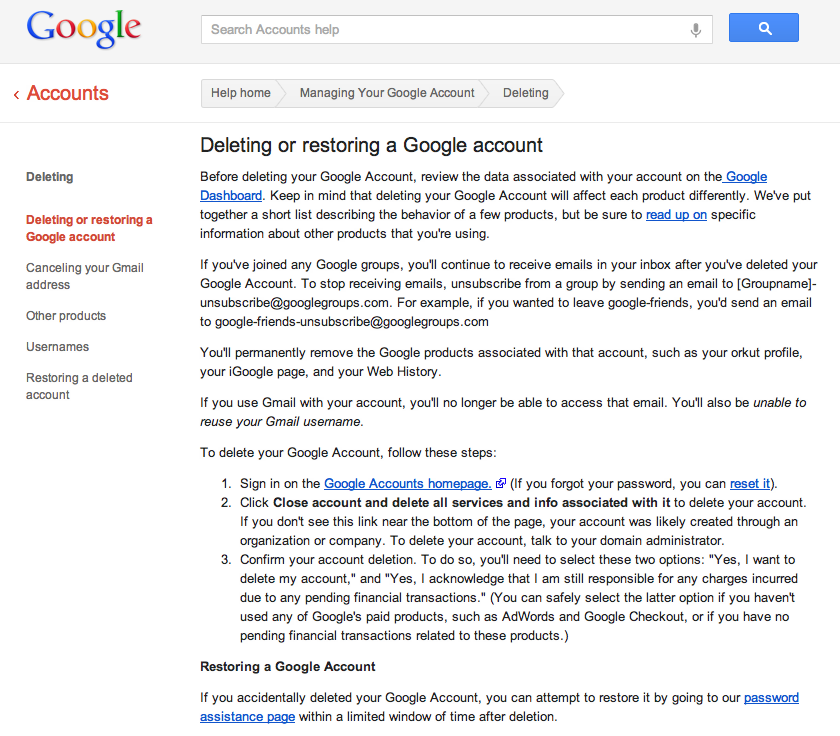 More information on using Takeaway (under it's previous name 'Takeout') can be found at Hongkiat.com
Can people find photos of your face via Google?
If you are involved in activism or undercover reporting, in the interests of anonymity, there may be a need to make sure that photographs of your face are not easily traceable via search engines.
To find out if your face is traceable via Google and other Search Engine image search tools, use Facesaerch. This is an image search engine for faces powered by Google. Just type in your name or the name of one of the members of your community/network, and see if you can spot your face or a colleague's face. The next step would be to immediately take down the image if your network has been compromised: http://www.facesaerch.com/about.php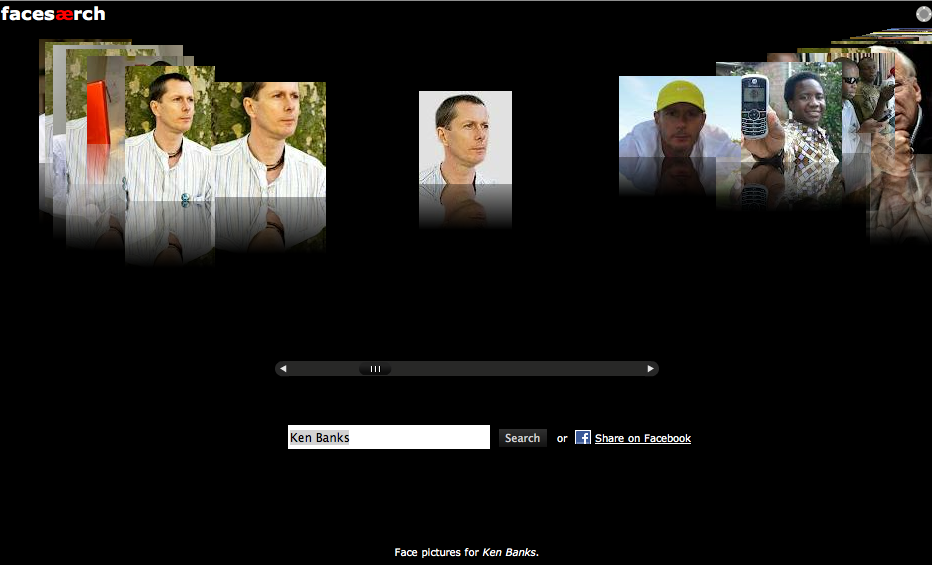 Source of image: https://www.ssls.com/blog/wp-content/uploads/2014/08/Google-HTTPS_SEO.png